When I went to Memphis, it was about 20 years ago, may be 1993 around. Then, my friends said "To go to the South of USA was very dangerous." Certainly, it may be right but generally any accidents will happen in every place where I go, not only the South but also in Japan. So I did not take care about friends comments. But I had worried about communication in English because a kind of negotiation should be need in case of trouble.

I reserved a hotel room for the first night in Memphis from Japan. The hotel might be Holiday Inn but there are many holiday inns in Memphis area so I do not remember the hotel where I had stayed. It took about 20 minutes from the Memphis international airport to the hotel by shuttle bus.


The next day I took a taxi to the downtown. During the way, the taxi driver might talk about something Memphis but could not understand what he said because of his Southern American English and my skill for language.The word I could recognize was Mississippi River. Then I could find out a wide river with muddy water.

The downtown was like a movie set. After walking around the Beal Street, it is one of the famous streets in the world, I ordered lunch set of the day in a cafe named Rum Boogie Cafe because the price including a beer was not so expensive. The lunch set was red beans with rice. It might be delicious for the native but it was something special flavor for me. The food was one of the traditional in the South. The taste was a kind of culture shock.

In the downtown I found a T-shirt designed with a blues man & the devils. The Blues museum, native musicians in the park. If you like music you can enjoy Memphis.The night is young.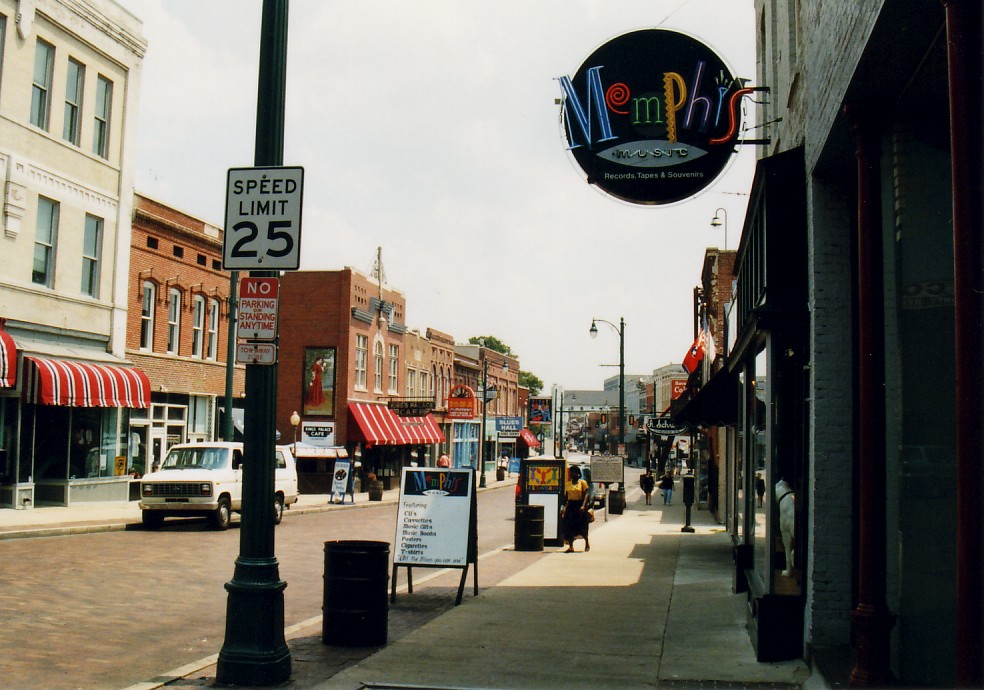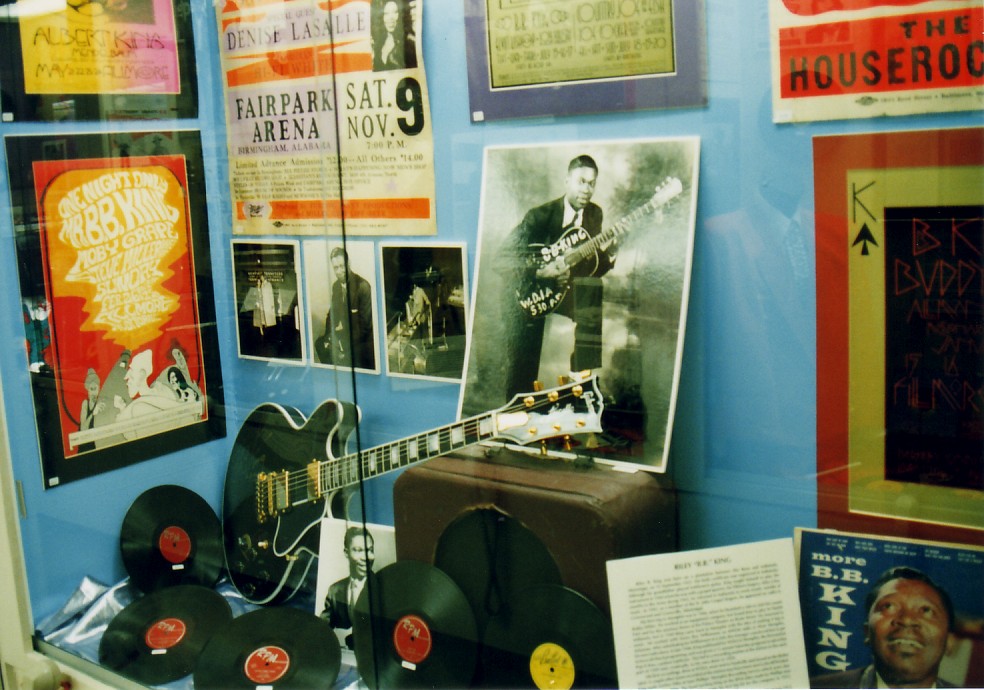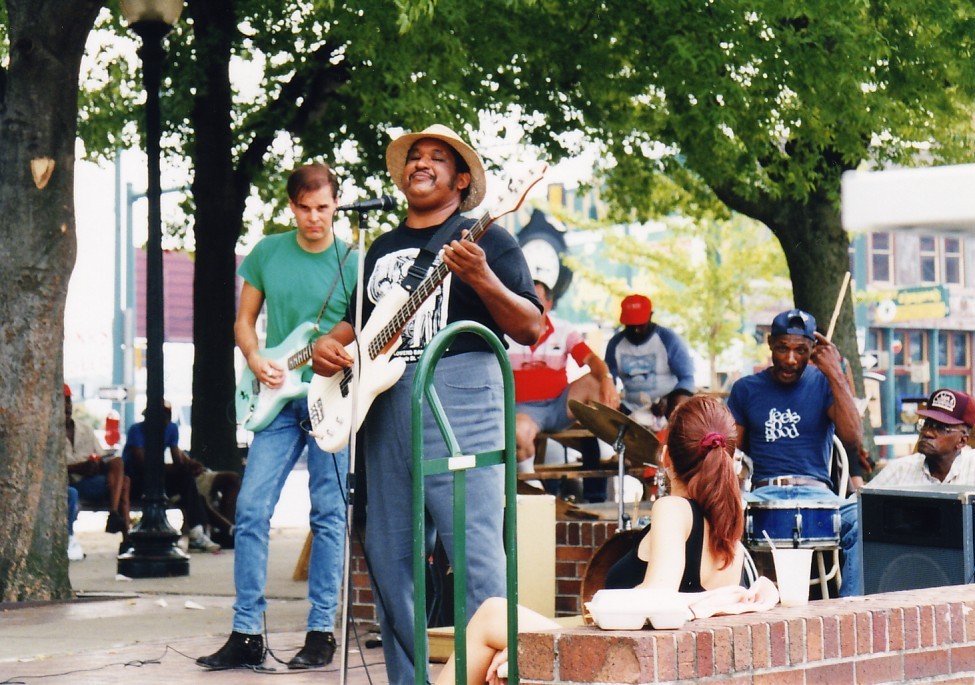 (Picutures ; left to righ) The Beal street,The Blues museum, Native musicians, taken in1993 around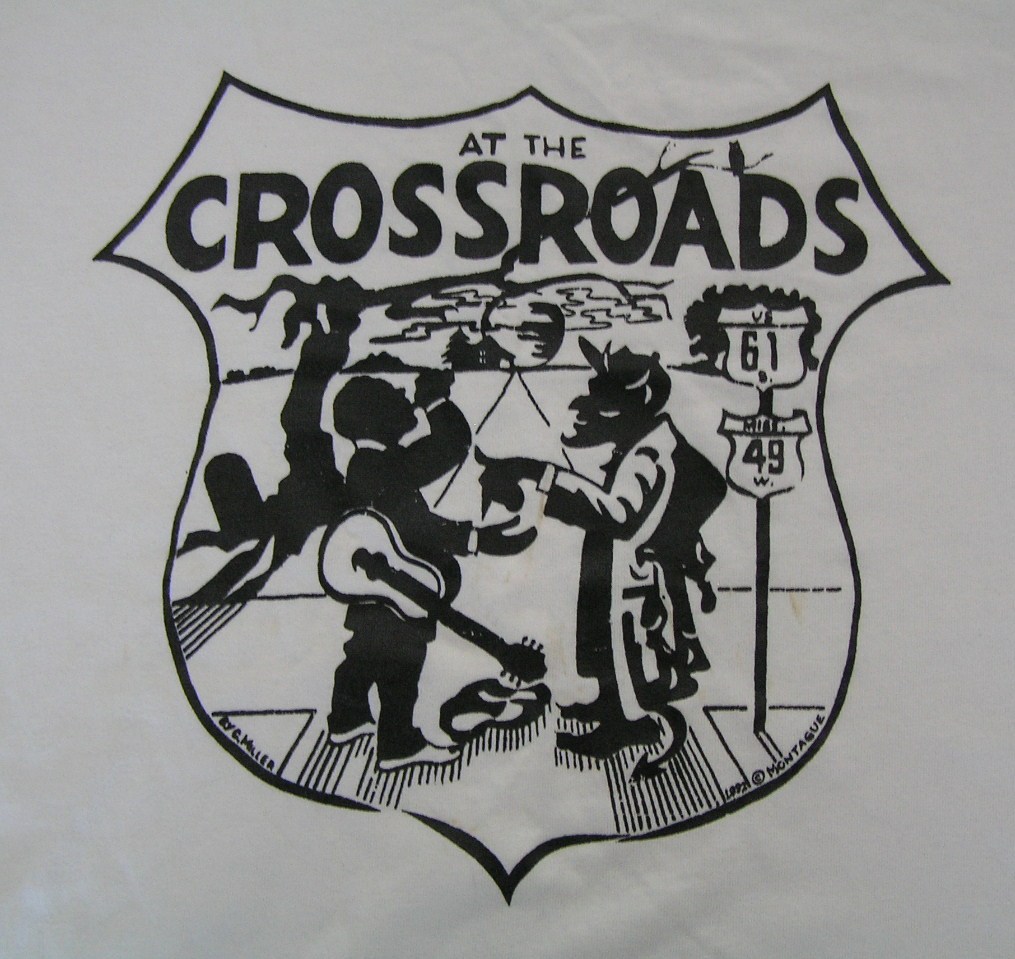 A blues man & the devil at the crossroad.
---
ERIC CLAPTON:LOST IN THE BLUES
HARRY SHAPIRO
By the time Eric Clapton was born in 1945,his spiritual ancestor Robert Johnson had been dead for about seven years,after drinking some poisoned whisky in a bar in Greenwood,Mississippi,probably administered by a jealous girlfrined or her irate housband.

Born around 1910,his earlist ambition was to be a harp player but soon he yearned to be a guitar player like Willie Brown and his protege, Son House who , constantly prestered by the young Johnson, tried to teach him a few licks. But the boy couldnt play to save his life and it tore him up.

He absconded from his plantation home and disapperared for about six months. Nobody knew precisely where he went but it was the beginning of the Johnson wanderlust that through his life took him not only all over the deep South but to Texaz,Chicago,New York and even Canada.

When he came back, not only was he a man, but also a musician of awesome quality and power with a guitar technique second to none in the emotion it conveyed.

Not surprisingly, among the religious and superstitious black community of his homeland, there were rumours of dark and mysterious happenings. Son House was emphatic 'he sold his soul to the devil to get to play like that.' One thing was for certain,Robert Jhonson did not need any more lessons.